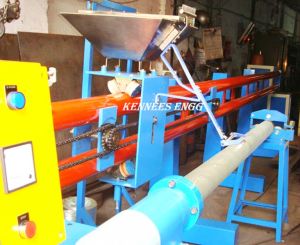 We offer high-quality FRP Pipe Filament Winding Machine that uses strands of strong carbon fiber and fiberglass. We take into account the different needs of various industries and ...
M/s. Kennees Engineering & Fabricators
Maharashtra, India | Manufacturer / Exporters / Wholesale Suppliers
http://www.kennees.in
Deals in traverse unit, traverse unit, Coil Winding Machines, spraying equipment, Wire Drawing Machine, Rope Making Machines, Wire Extruder, Rope Making Machines, filament winding ...
Rollring Industries Pvt Ltd
Kerala, India | Manufacturer / Exporters / Wholesale Suppliers
http://www.exportersindia.com/rollringindustries/
Deals in Filament Winding Machine, liquid composite molding machine
Lopotec Composites India
Delhi, India | Manufacturer / Exporters / Wholesale Suppliers
http://www.exportersindia.com/lopotec-composites/